Client
Melbourne Health
Location
L8, Bldg 1B at Royal Melbourne Hospital
Project Manager
Ibosh Cukur
Dates
July 2018 – February 2019
Principal Consultant
Clarke Hopkins Clarke Architects
Delivery Method
Fixed Lump Sum
World-class care, delivered without disruption.
The Royal Melbourne Hospital's neurological care is considered some of the best in the world. So, when it came to refitting the hospital's Stroke Unit, we knew we had to be meticulous, efficient and focused.
Building in a hospital environment required staged works to secure and isolate construction at all times. We refit the Level 8 shell of the 1B Building to deliver 31 new dedicated stroke unit beds, including ten high dependency beds. We also modernised the unit's reception and waiting areas to ensure the most comfort possible during times of potential distress.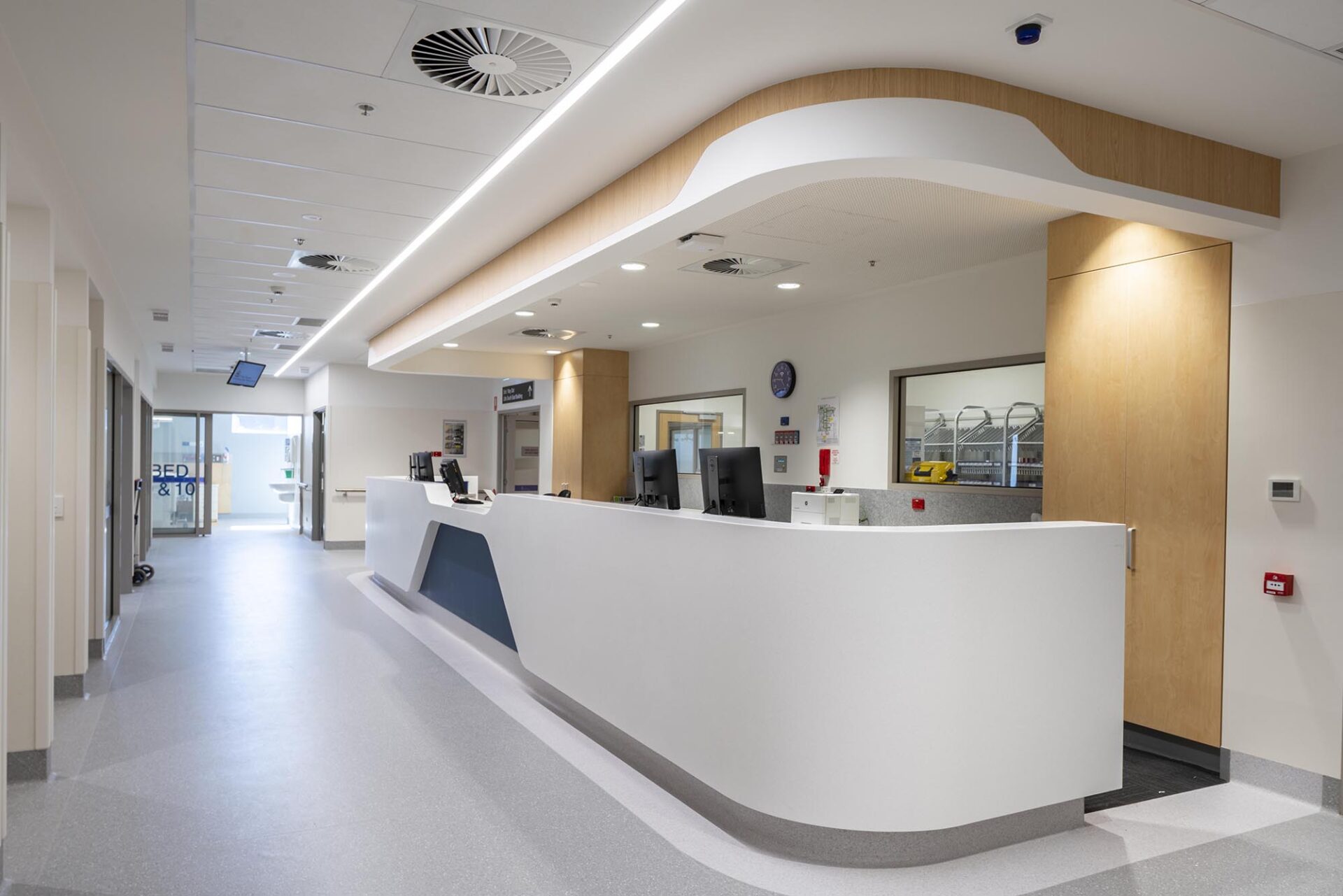 Throughout construction, we kept emergency pedestrian pathways clear at all times. And we adhered to the appropriate service isolations and safety provisions required of us, so that hospital staff could continue their work night and day without disruption.