Client
City of Wyndham
Location
Cheetham Road, Point Cook
Project Manager
James MacDonald
Dates
October 2017 – August 2018
Principal Consultant
Croxon Ramsay
Delivery Method
Fixed Lump Sum
Point Cook's newest learning hub.
No place welcomes and enriches communities quite like the local library. So we were particularly energised by the prospect of redeveloping the Community Learning Centre in Point Cook, Victoria.
The job was to improve existing council operations and expand services to all locals. This included creating more areas for learning and activities and building new meeting hubs and study spaces. These were to be divided into 'noisy' and 'quiet' zones, and, of course, this division needed to be effective both spatially and acoustically.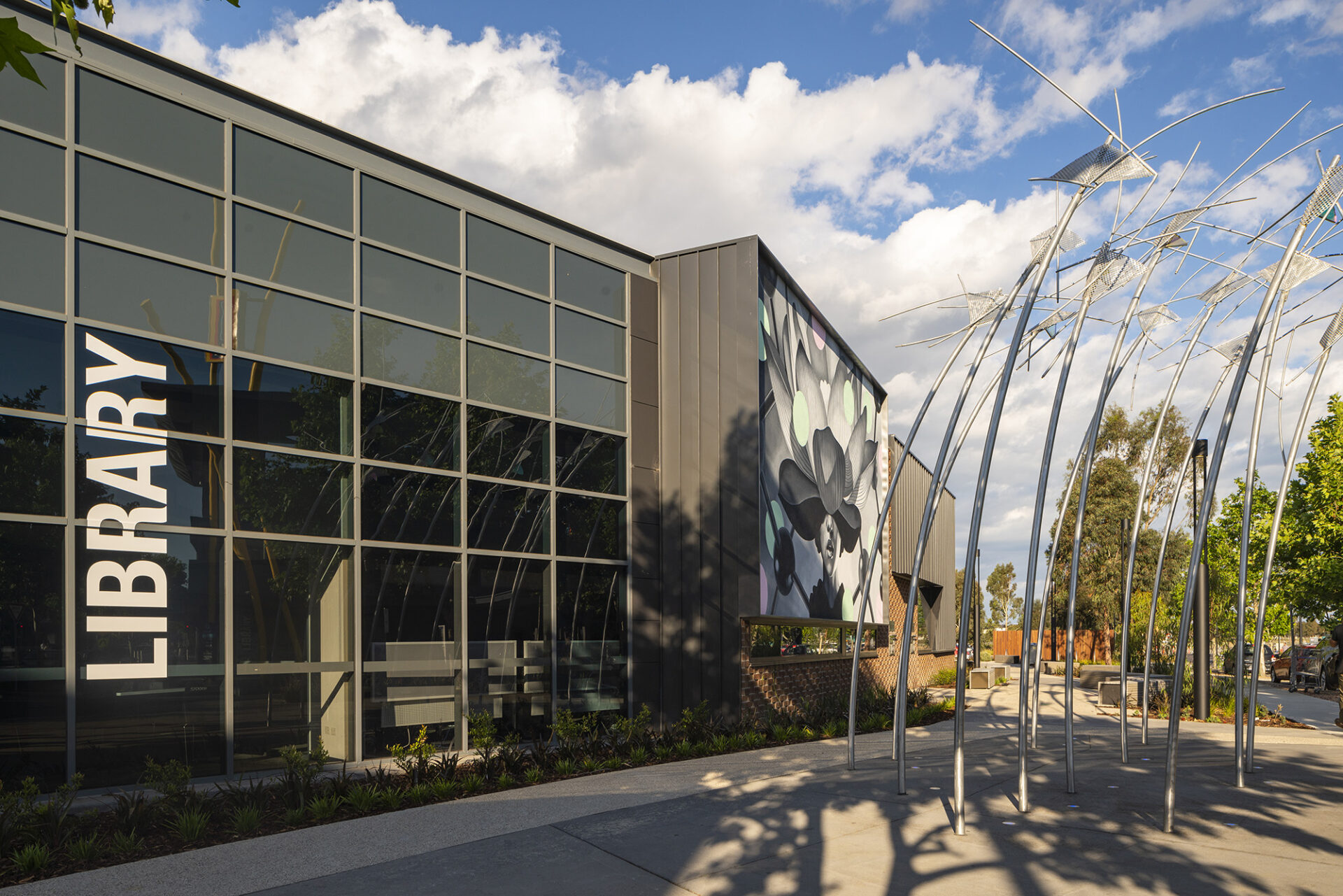 With help from the Victorian Government's 'Living Libraries Infrastructure,' we were able to build a new silent study space, group study rooms, and a large activity room.
We also re-landscaped the surrounding gardens in a way that connects them thematically to nearby wetlands and gives a tranquil sense of arrival for the Point Cook community.