30 Mar 2022
Meet Our Team —

Make Your Mark With Life Experience; The Work Experience Will Follow
Make your mark with life experience; the work experience will follow.
If there's one sentence that sums up Sarah Zahradnik, Design Manager and Project Engineer at Alchemy, it's this one.
"He said 'Look, why don't you make a book about Mexico City?'. So I went to Mexico City, travelled around researching projects, took the photos, wrote the editorial and designed the layout."
Not exactly the obvious skills required for an architectural role at an Australian construction company. But these were the aspects of Sarah's life that brought her CV off the page and into the dual role at Alchemy. Why not just write a book about the architecture of Mexico City? Why not just move to Brazil with no Portuguese to pursue your passion for samba? Why not take on a triathlon when you have never learned to swim?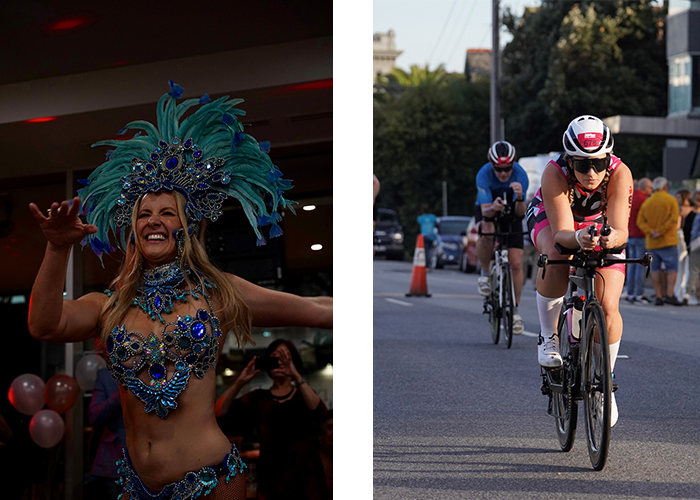 Sarah's natural adventurousness has led her to some interesting places, affording her not only colourful career opportunities but also varied life experiences, something which General Manager Daniel Morgan valued from their first meeting, "I stepped out of the interview room, looked at Sarah-Anne (Munro) and said, 'This person is a no-brainer.' She made an instant connection with us and she aligned with our values – something which is essential for us when hiring new people. She has integrity, and she definitely has the fire in the belly that we look for in an Alchemist."
"It didn't seem realistic to work in a construction company with that good a culture, which really enforced the importance of being kind to people. But Alchemy really does. I almost had to change my mindset because you're taught to do exactly the opposite – to be more forceful, more critical. Here, it's to be more open-minded, to be kinder, to have a softer approach to getting things done."
The fire in the belly in question is immediately evident upon speaking to Sarah about her past career (and life) experience. Her love of samba fuelled a trip to Brazil, where she landed an architectural role in the creation of the athlete's Olympic Village in Rio de Janeiro. A romantic encounter led her to Mexico where she gained further architectural and design experience – not to mention becoming fluent in Spanish. And a yearning to work in her native Germany (she moved to Australia when she was seven) saw her not only work on the German embassies of Egypt, Mali and Turkmenistan but also become a best-selling architectural author.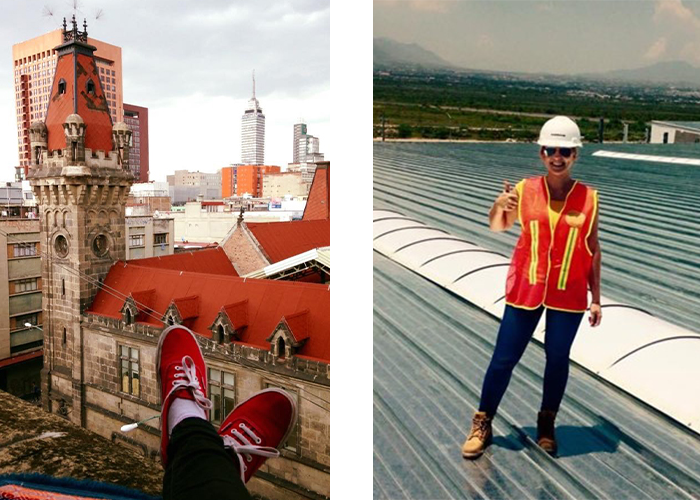 When asked about the unusual transition from architectural design to acclaimed scribe, Sarah explains, "I had no idea initially but the architectural firm I worked at in Germany was actually the biggest publishing house in Europe for books about architecture. During a quieter period of work, they asked, 'Can you help out by making some books?'. We would select a project, engage an architect and they would send us Word documents then we would do the layout and editorial. I ended up really enjoying it and being really good at it."
"I'm across a level of detail at the design stage, and have an understanding of what you can test or challenge, while still keeping the design intent."
Recognising her talent, the firm sent her to Mexico City and back to Australia to create more books: Architectural Guide, Mexico City, and Architectural Guide, Australia, which is now sold at the Sydney Opera House. No biggie.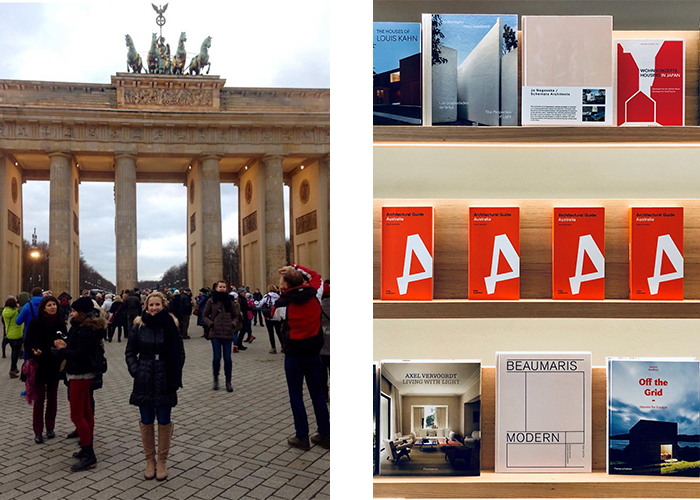 This out-of-the-box experience in tandem with a natural interest in design means Sarah can contribute unparalleled insight to the Alchemy team going forward. "In my role now, what's interesting is that I'm across a level of detail at the design stage, and have an understanding of what you can test or challenge, while still keeping the design intent. I feel like I can have more of an impact, but also change the way that people perceive design managers in the construction industry."
She explains that the Alchemy culture has pleasantly surprised her and she has been given the opportunity to challenge the norm in her role, one which is known for its often brusk and harsh communication style.
"It didn't seem realistic to work in a construction company with that good a culture, which really enforced the importance of being kind to people. But Alchemy really does. I almost had to change my mindset because you're taught to do exactly the opposite – to be more forceful, more critical. Here, it's to be more open-minded, to be kinder, to have a softer approach to getting things done."
Sarah recognised that Alchemy's culture can provide her with not only career growth but more importantly the time outside of work needed for personal growth. "If I'm not challenging myself or doing something that gets me out of my comfort zone, I really struggle mentally to find any sort of purpose. Even at work, I need to constantly feel like I'm being challenged. For me, it's more about the growth – the mental growth than the physical. Even with the triathlons, it's more of the mental growth overcoming something that requires you to train so consistently and hard to achieve that goal."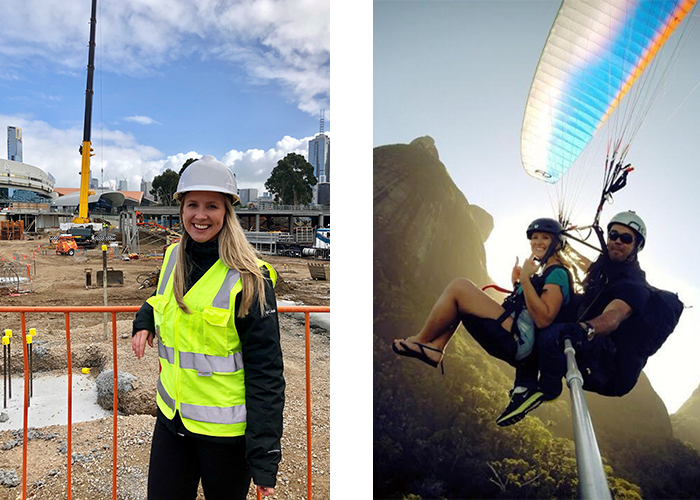 So has she smashed any career goals so far? "Yes, one of Melbourne's own; the function and media centre at Melbourne's Olympic Park. I was working on that project for three and a half years, so that was my baby. I saw it from the ground up."
"It's pretty incredible to see how you can leave your mark." She continues "Some of these buildings I've worked on, they'll be around longer than I will, especially the public architecture buildings – the ones that are recognised by not only the broader community but also internationally, as landmarks."